Do you want to get the maximum benefit from the money you have spent on your office computers?
Do you have a plan to protect yourself from unwanted internet intruders? How do you block offensive websites? Is your data secure, backed up and retrievable?
Let Sowards Systems Consulting develop a plan for you. We can ease your worries and help you ensure that your computer technology is working for you.
We can help you from inside your office to out into the internet. We can protect your intellectual property, your workers and your bottom line from all that is scarry with today's technology .
Read More
How about your home or Home office computers? DO you worry about viruses wiping out your private datafiles or or cyber thieves stealing you identity?
Are your children exposed to all that the internet has to offer?
Who is contacting them? Who are they contacting?
We can provide peace of mind for your home systems too.
Read More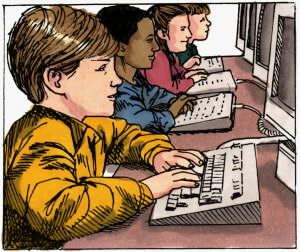 Sowards Systems Consulting